Director (Research) Message
WELCOME TO THE ARUNODAYA UNIVERSITY
Arunodaya University is a globally recognized university offering multidisciplinary programs catering to future global requirements.
I am pleased to take on the role of Director (Research) of Arunodaya University which has excellent research programs. Students conduct research as an integral part of their MS and doctorate degree programs. As the Director of AU, I envision our University as part of a vital strategy to invest in emerging research fields that may defy today's traditional academic classification.  Tomorrow's challenges demand innovative and unconventional approaches that cross or dissolve the boundaries of classic disciplines.  The excellence in teaching and research comes from the careful choice of faculty members in which Arunodaya University has not made any compromise. It has gone to outreach and fetch scholars from all over the world to enrich its faculty strength and quality.
We constantly strive to maintain a symbiotic relationship between teaching, learning and research. Teachers inspire student's intellectual curiosity and passion for learning. Based on our ongoing research projects, many of our students and faculty members have presented research papers at various National and International Conferences and have won best presentation awards and accolades. Several distinguished Professors and scientists from both India and abroad visited our Institute and have given lectures. Faculty, staff and students are making joint efforts in different research projects and are sharing their results of research with the scientific community through publications in high impact factor journals, popular articles and reports.
The research training provided to our graduate students creates the next generation of scholars well-prepared to advance knowledge and transfer technology. The extension of research opportunities to an ever-increasing group of undergraduate students adds a dimension of experience to the undergraduate education that simply cannot be duplicated in the classroom. Our students learn the joy as well as the rigors of new discovery, and acquire skills of inquiry, evaluation, and communication that provide a foundation for the next phases of their careers and lives.
The infrastructure is being constantly upgraded to meet the academic requirement for carrying out scientific activities.
I invite you to take some time to visit our website and learn more about the latest research, achievements, discoveries, expertise and events.  Even better, I encourage you to visit our university in person, to meet our students and faculty and be inspired by the innovation, ambition, and creativity you will find here.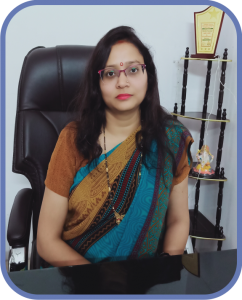 Dr. Gunjan Bansal
Director (Research)