Facilitation
Congratulation to Our students !!! 😊💐🎉
Mr. Abab Sangdo Bronze medal🥉 in Individual male kata and Miss. Yana Bagang Bronze medal🥉 in individual female fight-50kg of Khelo India university games.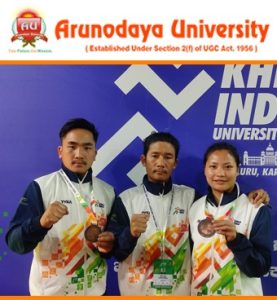 Congratulation !!! 😊💐🎉
Our Student Mr. Abab Sangdo for wining silver medal at All India Inter University Karate Championship 2022- Kurukshetra Haryana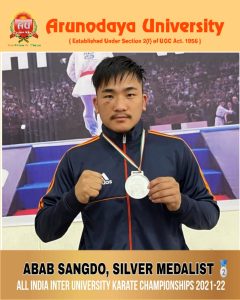 Congratulation !!! 😊💐🎉
For representing Arunodaya University in the Republic day Parade 2021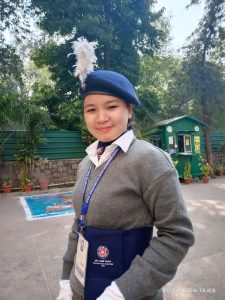 Ms. Nani Konia
BA Political Science, 3rd Year
We congratulate our NSS Volunteer for making us proud by representing NSS unit of our university in republic day parade  held at New Delhi on 26th January 2021.
Republic day Parade 2021- Photos